Financial Advice – 6 Ways to Improve Your Credit Score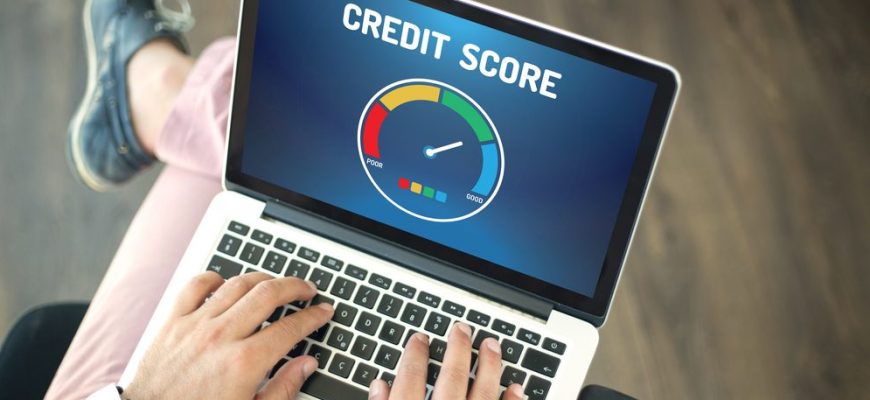 Financial Advice – 6 Ways to Improve Your Credit Score
Your credit score is a quantified measurement of your ability to pay back a line of credit. This could be for a loan or a mortgage offered by a bank; alternatively, it could be to set up repayments for an expensive product, such as a computer, a piece of furniture, or a car. Regardless of the specific purchase, your credit score is one of your most important tools in finance management. 
If you find yourself with a less-than-ideal credit score, there are some easy steps you can take. Even if you find yourself with an adequate credit score, attaining a higher one is a fantastic financial goal. It will allow you access to better mortgages, savings accounts, and loans later on, ensuring a brighter financial future for you and your family. 
To help you on your journey, Gilliker Flynn has assembled this easy-to-follow list of techniques for improving your Credit Score. It is the first in our series on financial advice. For more information about how to improve your credit score or one-to-one consultation, get in touch with us today. 
Monitor Your Annuities 
The first step to take on your journey of building a better credit score should be to monitor your annuities — your annual bills — and make sure they're paid on time. 
As previously mentioned, your credit score is a quantified representation of your ability to repay a line of credit. Because of that, missing these repayments is an immediate red flag for credit agencies as it indicates a trend of being unable to repay debt and being unable to manage your money. Keeping your existing annuities paid on time reassures your lenders you can pay back future credit on time — opening up multiple credit opportunities. More than that, though, it's an all-around good piece of financial advice for everyone. 
Monitor (and Pay Off) Your Debt
Existing debt can have a massive effect on your credit score — up to 35% according to moneyfacts.co.uk. This means that a theoretically perfect score can be brought down to a good or even a poor score if the debt is allowed to accumulate and grow out of control. 
As such, it's important to bring your level of debt down if you want a higher credit score and be eligible for better credit opportunities — like a higher credit rating or a more flexible mortgage. Thankfully, while debt has a massive impact on your credit score, the effort of repaying it has a quick effect. Normally, it only takes 1 – 2 billing cycles for debt repayment to reflect in your new credit score. 
Once again, we have to reiterate that paying off existing debt is an excellent piece of financial advice for anyone — regardless of whether you're looking to increase your credit score. Doing so will make it far easier for you to create long-term, realistic financial plans. 
Check To See If You're Linked to Another Person
Your business or life partner's credit score is another variable that can have a big impact on your credit score. If you are financially linked to someone through a business or personal relationship, and you're experiencing a lower-than-expected credit score, their credit score may be negatively affecting yours. 
If that's the case, it might be a good idea to discuss the situation with your financial partners. It may be a case that they are unaware of their credit situations and could benefit from having their scores improved. Alternatively, your partner may be in a situation where they were unaware that anything could be done to repair their credit score. Either way, helping them with their credit score will have a positive impact on yours, too. 
Avoid County Court Judgements 
County Court Judgements, or CCJs, are another red flag in the eyes of lenders. They tell lenders, like banks, that you have been unable or unwilling to repay an existing debt, which makes them unlikely to issue you loans. 
CCJs normally come in the post and explain the following: 
How much you owe

How you are expected to repay the debt (whether in full or in instalments)

The deadline for repaying

Who you are expected to pay
Unfortunately, there's no easy way of getting rid of a CCJ once it has been issued. Ultimately, the best piece of financial advice in these regards is to simply avoid County Court Judgements altogether, if possible. 
In some circumstances, it may be possible to have your CCJ expunged if you can pay your debt before a set time after the notification of the CCJ (normally one month). 
However, if you are unable to repay the debt quickly enough it will stay in your file for a term of six years from the date of judgement. During this time, it will continue to hurt your credit score until the expiration date — after which it will have no further impact. 
Build Your Credit With a Builder Credit Card
One simple way of improving your credit score is to use a builder credit card. This is a credit card with a low credit score and a high APR. These cards are designed so that people with suboptimal credit ratings, who wouldn't normally be eligible for them, can build credit. 
The trick with these kinds of cards is to make sure that you pay your bill in full each month.  This creates a history of paying back your annuities on time, which will further help you to earn a higher credit score. 
Monitor For Fraudulent Activity 
You may find your credit score is low for no discernible reason. If this is the case, it may be that you're the victim of fraudulent activity. If you believe this to be the case, you should go through your debit or credit card activity and look for any payments that weren't made by you.
If you find any suspicious activity, contact your bank or credit card company — they'll work to cancel any purchases or loans that may have been taken out in your name. Next, contact your preferred credit scoring agency and explain the situation. Once informed, the credit scoring agencies have 28 days to investigate the situation and remove any fraudulent activity from your credit record if they believe it to be the right course of action. 
If your credit scoring agency refuses to remove the offending activity from your record, they must tell you why they refuse and allow you to appeal. 
About Giliker Flynn 
Giliker Flynn is a company of independent financial advisors in Newcastle Under Lyme, Staffordshire. We are proudly authorised and regulated by the Chartered Insurance Institute and Personal Finance Society, The London Institute of Banking and Finance, and our financial advisers in Stoke on Trent each hold a Statement of Professional Standing. 
More importantly, however, is our commitment and dedication to our clients. We offer first-class pension and financial advice to all our clients, ensuring that they can feel confident in their financial future. Whether you're looking for investment advice or help with retirement planning, we can help you. 
For more information on how to improve your credit score, or to hear more about our Savings and Investment services, get in touch with us today. At Giliker Flynn, we offer a completely independent and bespoke service, designed individually for all our clients.