Personal Advice Tailored To You
Giliker Flynn Independent Wealth has over 15 years experience in Financial advice and Wealth Management in Stoke on Trent, Newcastle-under-Lyme and Staffordshire, and we currently manage over £50 million in Pensions and Investments. We are a Stoke on Trent based firm and pride ourselves on our Potteries roots. We are members of the Personal Finance Society and Chartered Insurance Institute. We are proud to be a Chartered Financial Planning firm and are only one of 6 firms awarded with the title in Staffordshire (2023).
Our office is based in Newcastle under Lyme, Staffordshire, and we cater for people from all walks of life. Our financial advisers offer fully independent advise that is bespoke, and personal to your circumstances.
Contact Us

We offer impartial, fully independent financial advice and we aim to establish close relationships with our clients. We pride ourselves on offering a highly personalised and bespoke service where not one client is treated the same. Our Financial Advisers are Stoke on Trent and Newcastle under Lyme based, and are happy to meet you at your choice of location including your home, place of work or at our office.
We understand that making financial decisions can be a daunting process and therefore welcome our clients to come in for a free initial consultation. This can give you the opportunity to ask us any questions that you may have whilst also gaining an understanding of any processes involved in the area of advice that you seek.
Frances and Chris regularly feature on BBC Radio Stoke offering expert investment advice for Newcastle-under-Lyme and Stoke-on-Trent listeners.
Meet the Team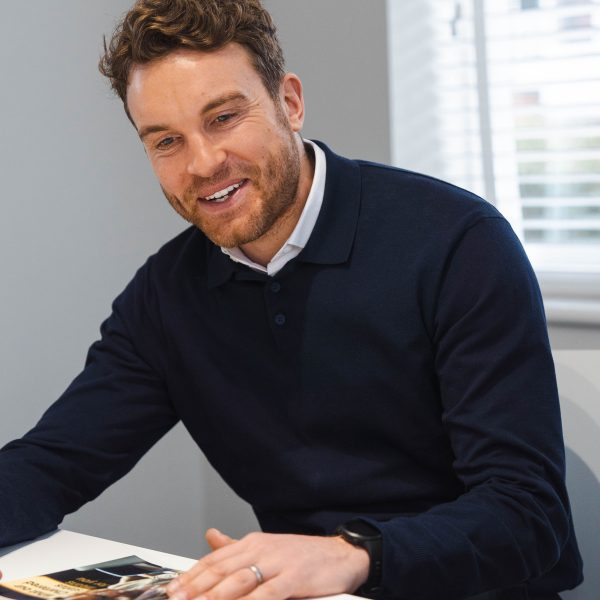 Chris Flynn
Director and Wealth Planner
Frances Giliker
Director and Final Salary Pension Specialist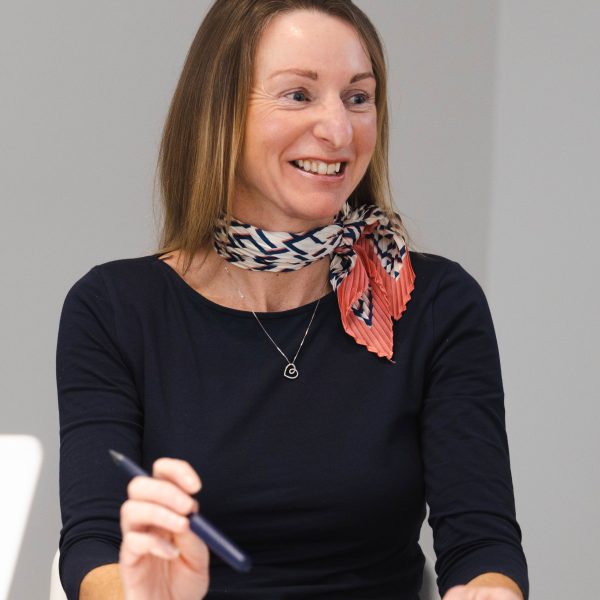 Vicky Hill
Client Account Manager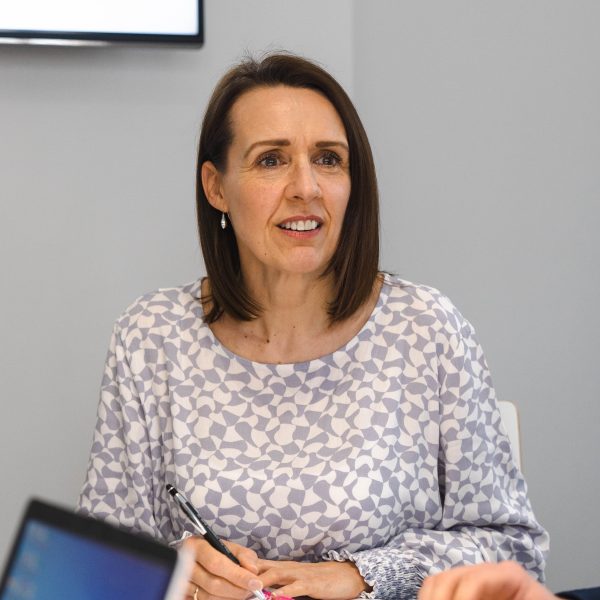 Karen Farrell Paraplanner and Case Manager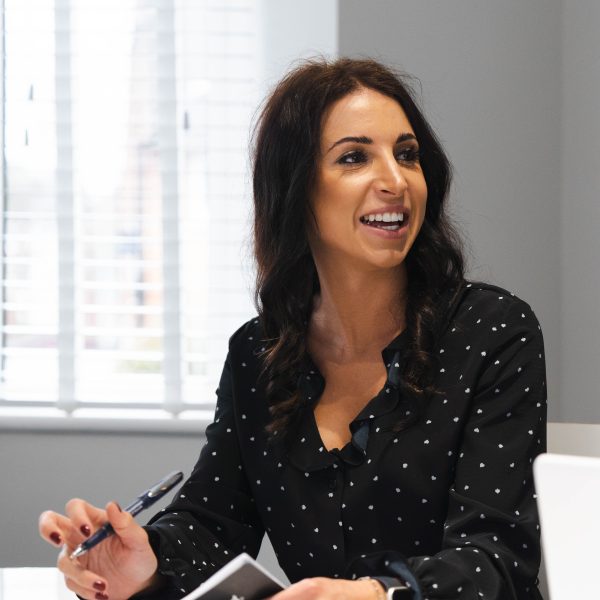 Klaudia Siluta
Client Account Manager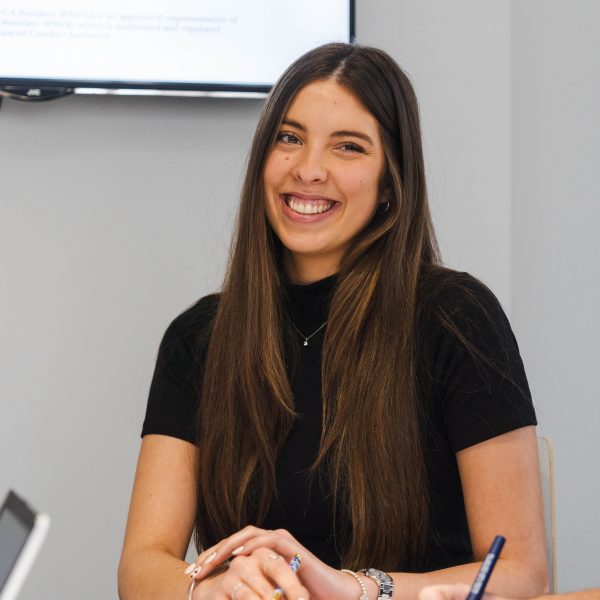 Charlotte Woodward
Trainee Paraplanner and Case Manager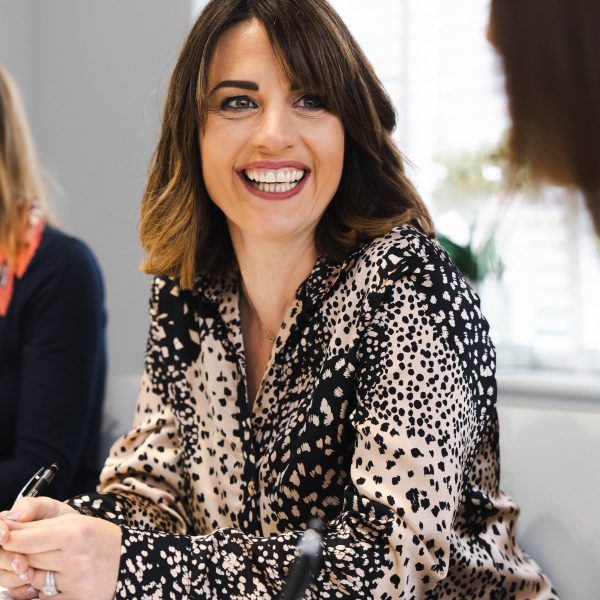 Debbie Kendall
Client Account Manager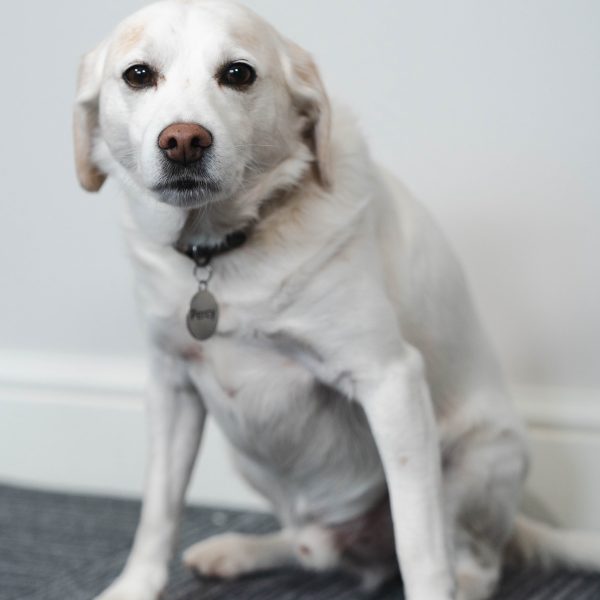 Percy
Office Assistant
Receiving advice – what's involved.
Our financial advice process has been tailored to meet the needs of each individual client that we have the privilege of helping with their financial planning needs. We aim to ensure that the goals of our clients are achieved with professionalism, efficiency, and most importantly, in a way that our clients fully understand. To provide some insight into our process and outline how we operate to meet our clients' objectives, I have set out what a 'client journey' looks like from the moment you enter our doors, to implementing our advisers' recommendations at the completion stage. For the purpose of this brief I have focused on clients investing within a pension or investment plan, and already have existing plans in place. Although a client's circumstances may differ, our process and journey to recommending suitable solutions to meet your objectives will very much stay the same.
The Initial Meeting – Defining your financial objectives & gathering your personal / financial information
After you have initially contacted us and given us a general overview of your goals, we will set up a free initial consultation meeting between you and one of our qualified advisers. Ordinarily, the meeting will take place here at our office in Newcastle under Lyme, Staffordshire, although we are happy to do home visits within the Stoke on Trent or Newcastle area, where there may be special requirements in place. At this meeting your adviser will look to get a better understanding of your financial situation and aims and objectives. They will complete a fact find of your personal details and create a summary of your circumstances and what you hope to achieve. We also want to help you better understand who we are, what we do, how we are regulated, and what any potential advice charges are likely to be. We acknowledge that it is very important for you to feel comfortable with who you are trusting with your financial planning needs as there can be some huge decisions to make. This is therefore the start of building a long-lasting trustworthy relationship with you. If it is that you would still like to move forward with us at this stage, we will also ask for your authority to obtain more information on any of your existing pension and/ or investment plans. Not forgetting that you are by no means tied into doing any business with us.
Following this meeting we will write to your existing pension/investment plan providers to request your policy details. This helps us to get a better understanding of your existing arrangements. On receipt of this information the advisers will analyse this and investigate the options available to you based on your objectives. During this period our team will keep you updated with regards to our progress in obtaining this information. This will ensure you do not feel in the dark and understand that the wheels are still moving in the right direction for you.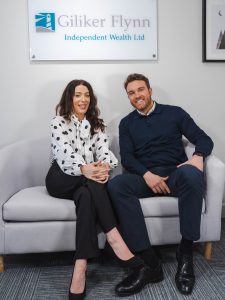 *Follow up Meeting – Having a more meaningful discussion
Once we have obtained all of your existing policy information, your adviser will set up a follow up 'free' consultation meeting to discuss your options, comment on the suitability of your existing plans, and have a more meaningful discussion with you in relation to how we move forward. At this meeting, any changes to your personal and financial circumstances since the initial meeting will be noted and your fact find will be updated. A key fundamental when providing advice in relation to investing is understanding your attitude towards investment risk. Your adviser will carry out a specialised risk assessment questionnaire with you to establish what level risk approach you would like to take with your investments. There are four components to this:
1) understanding your experience and knowledge of investing,
2) understanding your attitude towards risk,
3) understanding your capacity for loss, or in other words determining how much risk you can actually afford to take and
4) managing your expectations in relation to potential future losses and gains.
The risk profiles that you can choose from range from 1-10, where 1 is the lowest risk and 10 is the highest risk. You will also be provided with an overview of different investment options, strategies, and management styles before being asked whether you have any particular investment preferences that you would like us to consider when researching and preparing your financial plan. We will also explain our 'investment toolkit' at this stage and provide you with a document that details our relationship with the investment experts team at Tavistock Asset Management that we work closely with. You may choose to benefit from this, or we could discuss alternative options with you as we are not restricted in our recommendations.
At the end of this meeting your adviser will confirm with you what they feel is necessary to meet your objectives, and explain the reasons for this. Your advisor will also consider whether you have a sufficient contingency fund in place to cover unexpected financial emergencies. They will detail the exact initial advice charge to implement the proposal and then ask how you would like to proceed. Even if you are keen to proceed at this stage, we will issue you with the terms of engagement and advice charge agreement document for you to take away read and give consideration to, which in turn will help ensure you are completely comfortable with our costs, and have some understanding with regards to what your advisor will be recommending.  This prevents any confusion and ensures that you and your adviser are 'singing off the same hymn sheet', before agreeing to our fee.
Once these documents have been signed and returned to us our services become billable. Your adviser and the team will then commence work on your advice case.
*Occasionally a second meeting is not necessary and everything done at the second meeting can be done during the initial meeting. An example of this maybe where a client does not have any existing plans in place.
Research, Analysis & Plan Development
Regardless of the services you require, we will develop a bespoke financial plan for your needs. We will take into account all of the information you have provided us with in your fact find, objectives, chosen risk profile, investment preferences, and any existing plan details.
During the research and analysis phase, your Paraplanner and Adviser will work together, to help your Adviser decide what they feel is the most suitable product, investment solution and provider to meet your objectives.
This will also include completing forecasts and illustrations to help determine how likely your goals will be met, and what is needed to achieve these. For example required growth levels, contribution levels, and any planned withdrawals.
Recommendation Preparation
Once a product, investment solution, and provider have been selected, we will work on preparing a report of your financial plan recommendations. This report will summarise your personal circumstances, both personal and financial, your investment preferences, and your overall goals and objectives. The report will cover your advisers recommendations in detail, setting out the solutions considered, as well as the fund and provider information for your proposed investment solution/retirement plan. Contingent to the type of advice you are seeking, we will also provide any relevant fund and provider literature and a Key Features Illustration in conjunction with this report. This is to give you a detailed overview of the proposed recommendations.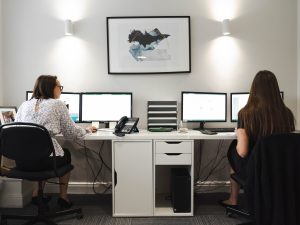 Final Meeting – Presentation of Recommendations & Application form completion
Your adviser will present and review the recommended financial plan with you at the 'sign up' stage of your recommendation process. They will go through the report with you to ensure you have a full understanding of the proposed plan and discuss with you any queries you may have. This will ensure you fully understand the recommendations made, and help you feel completely comfortable before implementing the advice provided. You can change your mind at this stage, and opt to not proceed with the recommendations, however our services will remain billable due to the level of work you have instructed us to carry out. However amending the recommendations is possible if you do not completely agree with the advice provided. All of the relevant application forms will be completed at this stage if you wish to proceed.
Implementation Stage
Once you have confirmed that you would like to proceed with the recommendations presented, and completed the relevant application forms. Your application(s) will then be processed by our excellent administration team, who will keep you updated throughout the application process, just like we will have done when we were initially obtaining your existing plan information. We will then inform you once everything has been finalised/completed and your recommended plan has been set up successfully. You will also receive your policy documents directly from your new plan provider.
Ongoing Service
Our ongoing servicing is an option for new clients who wish to have their plans reviewed on an annual basis to ensure their plans remain suitable throughout their investment journey. Your adviser will discuss this option and go through all of the benefits included with our ongoing servicing as well as our charges for this, during your initial meetings. This service is optional and can be terminated at any time.
Important note
This process may vary for some clients. For example if it is that your Adviser feels that your existing plans are suitable to achieve your objectives, they will explain this to you and no new recommendations or changes may be necessary. In this instance there would be no initial advice charge.
We hope this helps you understand what is involved, but please feel free to contact us on 01782 840590 with any queries. Remember we acknowledge you are making big decisions, which is why we understand the importance of transparency and creating an environment / process that you are completely comfortable with.  
Clear and Transparent Advice
Once you have had the opportunity to speak to one of our advisers during the free initial meeting, you will then be given the exact cost of the advice you require, so that you are able to make an informed decision. There are never any hidden costs and you will be required to sign an advice charge agreement before any work is carried out. You can elect to pay for the advice via the product being recommended or you can also pay us directly. For example, if you are seeking pension advice or retirement advice, the majority of our clients choose to pay us via the pension as this can be more tax efficient.
Professional Financial Advisers in Stoke on Trent
Both Frances and Christopher are fully regulated by the Financial Conduct Authority and standard, we only offer advice on UK regulated products to give you total peace of mind and assurance of quality. We are also proud members of the Chartered Insurance Institute and Personal Finance Society, The London Institute of Banking and Finance, and our financial advisers in Stoke on Trent each hold a Statement of Professional Standing. Our advisers Chris and Fran, are level 4 and 6 standard respectively, and Frances is also a registered Occupational Pension Specialist. Every member of our team also carries out regular training and exams to ensure that they are up to date with both regulatory news and legislation.