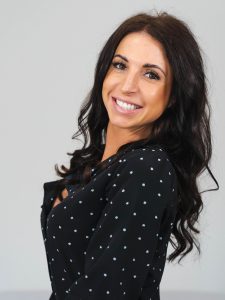 Klaudia Siluta
Client Account Manager
klaudia@gilikerflynn.co.uk
Before I joined Giliker Flynn team I worked as Facilities Management Officer for the Stoke on Trent City Council and JCB. Prior to taking this role, I worked as a freelance interpreter/translator within private and public sector.
I'm known for my friendliness and enthusiasm about my work/customer service. I would describe my personality as positive, approachable and compassionate/humble.
I love the outdoors. I'm an avid mountain biker and hiker. I'm passionate about travel, exploration and food. I have a variety of hobbies, from playing sports, baking 'healthy' cakes, to reading and playing board games. I'm a massive fan of that place called the gym.
My motto: Don't follow your dreams, chase them!