How To Spot and Combat Identity Theft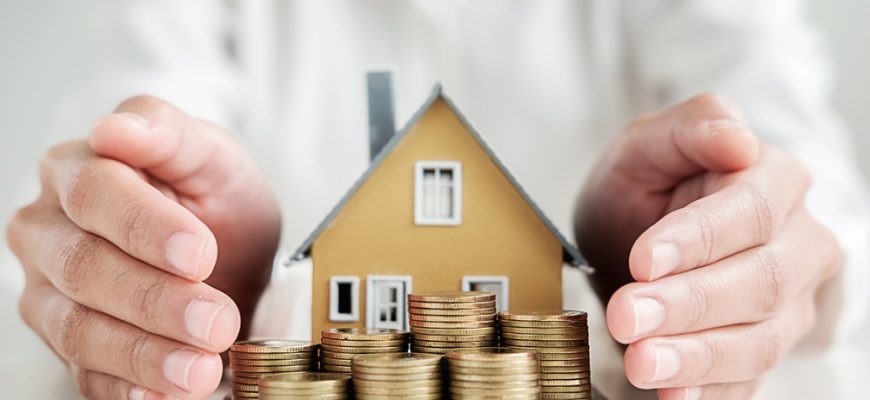 How To Spot and Combat Identity Theft
Identity Theft affects upwards of 175,000 people a year in the United Kingdom, and it can have dramatic effects on a person's financial future.
Unfortunately, the investigation of these matters lies slightly out of the scope of Giliker Flynn. However, we believe that it's important for you to be fully aware of the dangers and how to ward against them. In this article, as part of our series of articles on financial advice, we're going to go through the 7 most common signs of identity theft and show you some easy to take steps to combat against it.
6 Signs of Possible Identity Theft
Missing Mail
Documents that fail to arrive in the mail isn't an automatic sign of identity theft — after all, admin gets lost all the time — but it is something that you should keep an eye out for.
If you find your important financial documents, such as those about your savings accounts or bank accounts missing, you should contact the issuing organization and make sure that they've got the right address. It could be that they've simply sent it to the wrong address. If you find that your mail is being sent to the wrong address, you should ask your issuing organization to re-send the mail to the right address and to cancel any actions that have been undertaken since the mail was sent.
In order to ward against this in the future, you can take a couple of options. The first option is to have your mail delivered to a number of different locales — for example, you could have it delivered to your place of work, as well as your home. Or you could have it detailed to a PO BOX. Another potential solution is to have your financial service documents delivered by email only.
Duplicated Benefit Claims
Perhaps the most obvious sign of Identity Theft is a duplicated benefit claim. You might be looking to apply for benefits for yourself, only to find that someone has already done so. Or you might be applying for a benefit with your partner only to find out that one of you has already taken out a benefit in their name.
You may even not be interested in taking out a benefit, only to find that you're getting letters from the Department of Work and Pensions. Whatever the situation, this can be a very stressful situation, and no one can begrudge you for worrying.
However, you really don't need to. The first thing you should do is to report the incident to the police — either through 111 or in person at a police station. Identity Theft is a crime and should be investigated by the proper authorities.
The very next thing that you should do is to speak to your bank and make sure that information about your account is limited to authorised persons only — meaning yourself and possibly your partner.
Doing these things will make sure that your wealth is secured, that you feel confident with your financial decisions and bank, and that no one will hold you accountable for another person's crimes.
Solicitor's Letters
If you receive a suspicious solicitor's letter, you should take it to your own solicitor for them  to take a look at it. Do not respond to it yourself, wait for them to, as it could very well be a fraudulent piece of mail, sent on behalf of a criminal organisation.
Remember: no real legal organisation will refuse to speak to you once they've attempted to contact you via the mail. If they do not respond to your attempts to communicate, you should treat that mail as fraudulent.
Unrecognised Items
An unrecognised item in your office or home is a clear sign of something wrong. If you see an item in your home that you do not recognise, you should report it to the authorities and take it  somewhere out of the way as soon as possible. The police will be able to make sure that the  item in question isn't sending video or audio messages to an off site computer and then remove it safely.
In this case, you should absolutely look at changing the locks on your home and modifying your security system — change your locks, add a thumb pad, etc. Do whatever you believe to be right in order to secure your home.
Tampered Bins
While having tampered bins isn't an absolute indication of identity theft, it is (once again) an indication that something might be wrong. People might be trying to get at your private documents. At the same time, though, it's possible that it has nothing to do with stealing your identity. It could just be animals digging into your bins or the wind.
If you're concerned about people going through your bins, looking for important information, the best thing for you to do is to install a motion activated light over your bins to deter scavengers and to shred your documents, so that they're unusable for criminal activity.
Missing Documents
It's a horrible feeling, having something missing. Having an important document, perhaps an important financial document or one with personal information, missing is naturally a sign of alarm, and as with everything on this list you should be aware of the risks involved.
It's very easy for nefarious people to gain access to your personal accounts with the right information. However, if there is one piece of financial advice you should take from this list, it's that it's very easy to protect yourself from financial predators.
In order to protect yourself and your assets, you should store your personal documents securely. You can either do this by keeping your physical documents in a safe and secure place — such as a document safe or a safety deposit box. If you are digitally inclined, you can make digital copies of your documents and save them to your computer or onto your preferred cloud storage platform.
If you find that your personal documents at home or your office have been removed without your permission you should first double check that they haven't been moved by a family member or a cleaner. Next, you should absolutely contact the police and inform them of the situation.
Contact Giliker Flynn For Financial Advice Today
Ultimately, the best piece of financial advice in regards to identity theft and predatory financial behaviour is that it's important to have confidence in your financial goals and that with some forethought it's possible to protect yourself from malicious parties.
Based in Staffordshire, Giliker Flynn offers retirement, mortgage and financial advice in Stoke-On-Trent, Newcastle and the rest of Staffordshire. We are regulated by the financial conduct authority
Authorised and regulated by the Financial Conduct Authority (FCA), Giliker Flynn offers bespoke, financial planning and retirement planning advice designed to help you maximise your financial opportunities in both the short and long term.
For advice that suits you, get in touch with Giliker Flynn today.