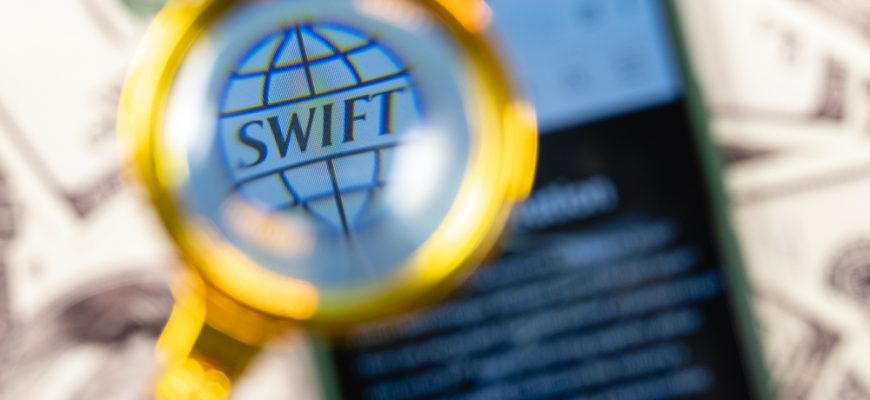 What is SWIFT? 
Over the past few weeks there has been much discussion in regards to the SWIFT system and economic sanctions. For most people, this will be new information; previously, SWIFT and other banking apparatuses was little more than trivia. However, because of the recent discussion, it's become increasingly important to understand just what the SWIFT system is and what it means to us as financial investors.
To provide you with this information, Giliker Flynn has put together this short article describing what SWIFT is and how it works.
Giliker Flynn is a company of independent wealth planners, offering investment advice, general wealth management services, independent financial advice in Newcastle Under Lyme, Staffordshire.
For over fifteen years, we have been providing our clients with bespoke financial advice to our clients. Our singular goal is to provide our clients with high-quality advice that maximises their financial opportunities.
What Is SWIFT?
SWIFT, or the Society for Worldwide Interbank Financial Telecommunication, is a Belgian owned financial service which allows for the quick transfer of funds between banking institutions and financial services companies. Work on the system began in Brussels, Belgium in 1973 and was completed four years later.
Before SWIFT, bank transfers were done via Telex – a precursor to fax machines where transfers were physically written out and then transmitted via the phone line. As can be expected, this was a highly inefficient system. It was slow, prone to mistakes, and had relatively little in the way of security. As such, SWIFT can be understood to be a key component of the modern financial landscape.
Originally servicing only 239 banks in 15 countries, SWIFT quickly grew. Today, it services over 11,000 banks in over 200 countries. This makes it the largest such service in the world — allowing for near instantaneous transfer from one bank to another anywhere in the world.
Exclusion From SWIFT
As can be inferred, exclusion from the SWIFT network means near-total financial exclusion: without the SWIFT system, banks are unable to transfer or receive funds from other banks. This can cause numerous problems for people with accounts in the banks in question. Not only are standard bank transfers impossible, but BACs payments and direct debit payments are also impossible.
Because of the interconnectedness of the modern world and modern financial systems, to lose the ability to conduct these kinds of transactions can cripple an entity's ability to run a business or maintain an economy.
Alternatives to SWIFT
While SWIFT is the largest of these financial systems, it is not the only one in operation. Chinese banks use CIPS for transactions in Chinese currencies; SPFS is another system, used by Russian banks. INSTEX, the system maintained by the European Union, is primarily used to provide humanitarian assistance.
How SWIFT Affects You
For most people in the United Kingdom, their interaction with SWIFT is quiet and passive. Money is transferred quickly and efficiently between banks, unaffected by political developments, and you will still be able to access your money and pay your bills from anywhere in the world. This is true whether you're depositing money into a bank account based in Scotland, San Diego, or Switzerland.
However, if you work for a company based in a country facing sanctions, you may have difficulty receiving funds. Likewise, if you wish to send money to a bank based in a country facing sanctions, you will have the same problem.
Contact Giliker Flynn Today
This article was written by Giliker Flynn, a group of independent wealth planners based in Newcastle Under Lyme, England. We offer bespoke independent financial advice in Stoke On Trent to our clients throughout the United Kingdom and beyond.
We are authorised and regulated by the financial conduct authority (FCA) and are able to serve as appointed representatives in regards to financial affairs.
Contact us today for more information on how we can help you.