What is the Difference Between Income Protection Insurance and Payment Protection Insurance?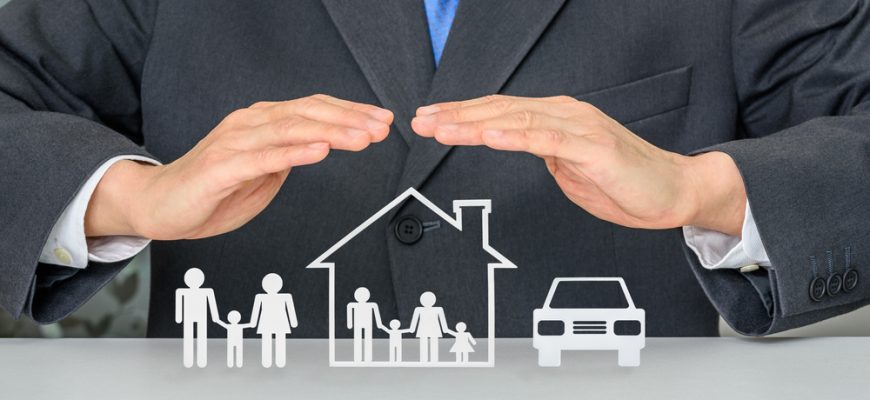 What is the Difference Between Income Protection Insurance and Payment Protection Insurance?
Over the past few years, Payment Protection Insurance has become something of a small  boogeyman in financial circles — a gremlin that used to be a problem until it wasn't. That is, of course until 2009, when the Financial Standards Agency began to work against predatory companies and banks. In the years since, there was a massive, international race to get financial organisations and other loaning agencies to repay these mis-sold PPI policies. 
On August 29th, 2021, this work largely came to an end as the PPI Claims deadline passed. As a result, Payment Protection Insurance has largely been forgotten about by the public at large. While many wronged clients received financial compensation from banks and other financial institutions. 
In contrast, Income Protection Insurance has never faced the level of scrutiny that its similarly named counterpart has. The reason for this is simple: despite their similar names and similarities, in terms of how they actually work Payment Protection Insurance and Income Protection Insurance are very different kinds of insurance policy. One operated on the boundaries of British financial law until it didn't, the other has been properly managed and regulated since its inception. 
In this article from Giliker Flynn, we'll be discussing the numerous differences and similarities between these two similarly-named insurance types. We are a company of independent wealth planners based in Newcastle Under Lyme, Staffordshire. Our hope is that you will gain an idea of their general purpose, as well as an idea of why one was banned and the other one has remained a valid type of insurance. 
Payment Protection Insurance 
Payment Protection Insurance, or PPI, was a type of insurance policy originally sold in the early 1990s. Originally, it was only sold by banks and other financial institutions in coordination with large credit interactions, such as Mortgages and loans. However, it wasn't long until other organisations with the power to issue credit also began to sell PPI to customers. Both mortgage brokers and car dealerships began to offer the product. 
The ideal behind Payment Protection Insurance was simple. Simply put, for an additional cost at the time of purchasing the credit product, the product would be covered for a period of time if the payee was unable to pay — for example, if they became unemployed or lost the ability to work. In some cases, this was a legitimate form of insurance and protected the insured from financial burden at a difficult time. However, this was rarely the case. 
Institutional Problems With Payment Protection Insurance
The problem with Payment Protection Insurance, in retrospect, was twofold — both of which stemmed from greed. 
The first was that, due to the haphazard vetting, Payment Protection Insurance was sold to many, many people who could never claim on the policy — people with a preexisting illness or people who were out of work. These people should never have been sold a PPI policy in the first place. 
The second problem was that Payment Protection Insurance was often sold to clients in an underhanded manner. The person offering the insurance may have either implied that they couldn't sell the credit product at all without the PPI product or they may have simply not mentioned that the PPI product would be sold with the credit product — with the overall price increasing too. As well as being an extremely underhanded sales tactic, it is ultimately fraud. 
The State of Payment Protection Insurance Today
As we previously mentioned, the sale of Payment Protection Insurance has been banned since 2009. Following the ban, there was a period of ten years where it was possible to claim back the mis-sold PPI via a standardised process, either by yourself or through a claims management company. 
Since 2019, however, the only way of claiming back a PPI mis sale has been through civil action, via an independent solicitor or through a law firm. 
Income Protection Insurance
Income Protection Insurance is very similar to Payment Protection Insurance in the sense that it is designed to enable you to remain financially solvent in the event that you become unemployed or are otherwise unable to work. 
Like Payment Protection Insurance, you can't claim it immediately if you fall ill — as any illness may be temporary and it's assumed that you will receive sick pay. And you may be able to receive monetary compensation for a long time afterwards — in the case of Income Protection Insurance it can be up to 2 years. 
However, despite these similarities, there are some key differences between the two types of insurance. The first, and perhaps the most important, is that Income Protection insurance is designed to protect your income. As a result, any money that comes from the Income Protection Insurance is paid to you and not your creditors. 
While this means that the impetus to pay creditors is on the insured person and isn't done automatically, it also means that you are in control of the money given from your insurance policy. As a result, you can control your finances and your financial plan. 
The second difference between PPI and IPI is that, while PPI was considered to be a new type of insurance policy, IPI has been designed as a kind of life insurance. As such, it is managed and legislated by the ABI (the Association of British Insurers) — with little room for modification by individual companies. 
Is Income Protection Insurance just a Rebranded Payment Protection Insurance?
Although there are certain similarities between the two kinds of insurance policies, it's important to understand that there are key differences between the two which makes a like for like comparison inappropriate. 
As we previously mentioned, Payment Protection Insurance was originally designed to ensure that creditors do not lose money, and it was sold in coordination with their products and services. In comparison, Income Protection Insurance was designed to make sure that your personal finances would not be affected by a sudden loss of income. 
The second difference between the two lies in their oversight. The sale and management of Payment Production Insurance was only ever managed by the sellers of the insurance policies themselves or the Financial Standards Authority (which would later be renamed the Financial Conduct Authority). Meanwhile, as a variant of a standard health insurance policy, income Protection Insurance is regulated by the ABI — meaning that all policies sold have to adhere to a strict set of guidelines in order to be made available to the public. 
The final key difference between the two types of insurance lies in the way that the customer is sold the policy. As we mentioned, Payment Protection Insurance was often mis-sold, often in an underhanded manner where the purchaser either wouldn't be aware of the purchase or wouldn't be able to ever claim on the policy. 
With Income Protection Insurance, however, these policies are sold much in the same way as any other Health Insurance plan: the insurer must make enquiries about any pre-existing conditions before the policy is taken out and the customer must disclose them. 
For Financial Advice in Stoke-On-Trent Contact Giliker Flynn Today
For more information about how we can help you to make the most of your wealth, contact Giliker Flynn today. 
Giliker Flynn is an investment and wealth management company based in Stoke-On-Trent, England. We have the experience and knowledge to give you sound financial advice and to help you achieve your financial goals. Whether you're seeking investment advice, help with retirement planning, or anything to do with improving your financial life, Giliker Flynn can help you. And just like most other reputable financial service companies, our financial advisers are authorised and regulated by the financial conduct authority. 
Whether you want help creating a long term financial plan or are simply looking for advice on making your savings account work for you, we can help. 
Contact us today and see what we can do for you.