Investment Advice – Which Mortgage Offers The Best Opportunity For Investment?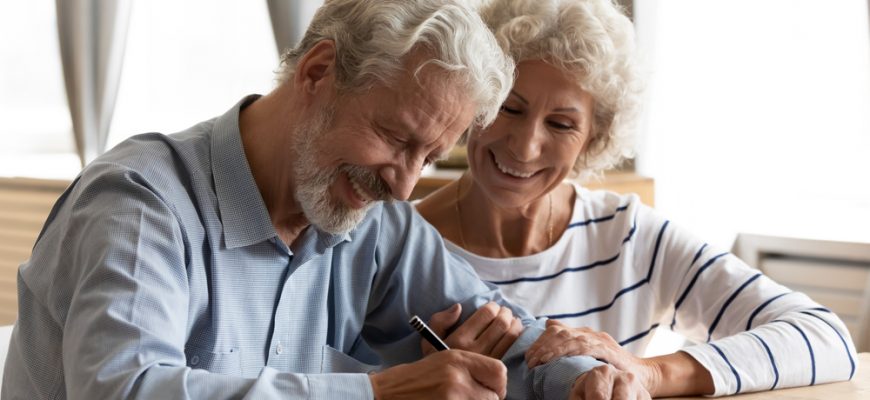 Investment Advice – Which Mortgage Offers The Best Opportunity For Investment?
If you're looking for an investment opportunity to make the most of your wealth, one of the surest and safest routes you could take would be to invest in real estate. A house or flat in the right area alone, regardless of whether you choose to live in the property yourself or rent it out to a third party, could (potentially) lead to financial solvency and independence by the time of retirement. 
However, unless you're cash wealthy, it's more than likely that you'll be taking out a mortgage in order to pay for your new property. You have a lot of options when it comes to a mortgage. In this article, our first on investment advice, we'll go through some of those options and give you an idea of the pros and cons of each mortgage type. 
Giliker Flynn is a wealth management company based in Newcastle-Under-Lyme. We offer financial and investment advisory services designed to optimise your financial opportunities in both the short and long term. 
Fixed-Type Mortgage
The Fixed Type Mortgage is one wherein the homeowner pays a fixed fee for their monthly payments, eventually leading to complete home ownership. This type is ideal for those who value dependency — people who like knowing they'll be paying back the same amount every month. However, this state is often ephemeral. After a time, the low introductory rate will end, and the lender will be forced to either remortgage or be forced to accept a new rate —  normally your lender's Standard Variable Rate. 
Unlike some other mortgage options on this list, our recommendation in regards to a Fixed-Term Mortgage depends upon your preferences as a lender. If you prefer having a fixed rate for as long as possible and don't mind the possibility of having to remortgage or having your mortgage changed to a Standard Variable Rate Mortgage, this mortgage could be ideal for you. However, if either of those options does not suit your needs, then you should consider another kind of mortgage. 
Variable Mortgage
A Variable Rate Mortgage is, as its name suggests, a type of mortgage wherein your repayment could go up or down depending on certain factors. These factors are determined by your lender, and not necessarily affected by changes made to the Bank of England towards the base rate. 
There are many different types of Variable Mortgage. These are: 
Types of Variable Mortgage
Discount Rate Mortgage
A Discount Rate Mortgage functions similarly to a Standard Variable Mortgage (see below) in that it will normally follow the Bank of England's base rate. However, while the Standard Variable Mortgage will be offering a repayment amount that matches the base rate, the Discount Rate Mortgage will be lower than that based on a pre-agreed amount. For example, it may be 0.5% lower than the base repayment amount.
Assuming you are applicable, we thoroughly recommend this type of mortgage. While it doesn't offer the flexibility of a Flexible Mortgage or the opportunity to bring your partner into the mortgage — as you would with a joint mortgage — the opportunity to have a continually lower payback should not be passed up, especially for first-time buyers. 
Tracker Mortgage
A Tracker Mortgage is a type of Variable Mortgage wherein the fluctuations in payment will be tied to a third party financial indicator — for example, this might be the base rate as dictated by the Bank of England. 
This type of mortgage offers no great advantages or disadvantages when it comes to repaying the mortgage, other than the fact that the repayment rate is tied to an external organization. As such, there is no real reason to recommend this type of mortgage. At the same time, there is no reason not to recommend this type of mortgage, either. It depends on your needs. 
Standard Variable Rate Mortgage
Standard Variable Rate Mortgages, or SVRs, are the standard variable mortgages offered by lenders. Usually, SVRs act like a Tracker Mortgage, following the Bank of England's base rate. 
However, unlike a Tracker Mortgage, which is beholden to follow that financial indicator, the SVR rate can change based on the lending organisation's whims and needs. As such, as providers of investment advice, we cannot in good faith recommend this type of mortgage to our customers. 
Guarantor Mortgages
A Guarantor Mortgage behaves similarly to a rental guarantor, wherein a third party signs a legal document that guarantees they will pay your mortgage payments if you fall into arrears. On the face of it, this type of mortgage seems ideal for its simplicity. However, because of the financial aspect, it's easy for relationships to become strained or damaged if the home owners fall into arrears and the guarantor becomes unable to pay. 
Because of this, as well as the fact that these mortgages aren't really designed for people looking to use their property as an investment, we don't currently recommend this type of mortgage to our clients. 
Joint Mortgages
The Joint Mortgage, as its name suggests, is a type of mortgage wherein more than one person is classed as the owner of the property. As a result, both parties must repay their part of the mortgage. 
Ideal for couples or small groups who are buying a home together, the joint mortgage allows people to get higher loan amounts; however, the domestic issues that come about because of the Joint Mortgage are not to be ignored. If couples or partnerships break up, or if one partner passes away, it can put financial stress on the other partner(s). 
With that said, there are insurance safeguards that you could pursue to protect yourself and your partner(s). The insurance policies will allow for continuation of payments, regardless of what happens. 
As a result of these potential safeguards, taking out a Joint Mortgage can be considered valid investment advice, assuming that you are secure with your partner(s) and if you are willing to consider taking out insurance.  
Flexible Mortgages
Designed with flexibility in mind, the Flexible Mortgage allows people to change how much they pay back each month depending on their needs or take a payment holiday if they like. This type of mortgage is ideal for people looking to complete the mortgage quicker — people who would like the opportunity to overpay without incurring early payment penalties. 
However, with that said, these types of mortgages usually require you to have overpaid first before you can take a payment holiday. Furthermore, there may be other requirements that you need to satisfy in order to take advantage of this flexibility. 
Ultimately, while the Flexible Mortgage isn't the perfectly ideal solution, it is the closest we are likely to come to a perfect solution. The level of flexibility isn't something to be ignored, and the opportunity to take a payment holiday is very appealing. As a result, we thoroughly recommend Flexible Mortgages. 
Offset Mortgages
Offset Mortgages are Mortgages wherein the homeowner's existing savings are set against the loan amount for working out interest. 
For example, let's say Layla is looking at a £125,000 mortgage and has £25,000 in savings at her lender's bank. Under an Offset Mortgage, Layla would only pay interest on the £100,000 difference between her available funds and the amount of money she needs to borrow. 
This makes it an attractive option for those with considerable savings — especially if you're going to be taking out a mortgage with your current bank — and you should be considering it if you have savings big enough to take a big enough chunk out of your interest payments. 
Contact Giliker Flynn Today 
While this list is extensive, it's important to emphasize that before making any decision you should be speaking to a professional wealth management advisor, someone with your best intentions at heart who will work for you.
Giliker Flynn are a group of independent financial advisors in Stoke-On-Trent offering a bespoke service, one that works for you and looks at the totality of your assets and needs before offering actionable investment and financial advice. Based in Newcastle Under Lyme, 
As well as being authorised and regulated by the Financial Conduct Authority and the Chartered Insurance Institute, we are fully dedicated to providing our customers with first-class service and advice. 
View our Testimonials page to see how we've already helped dozens of people optimise their financial opportunities. Contact us today for more information about how we can help you.