Why Green Energy is the Number 1 Investment Opportunity in 2022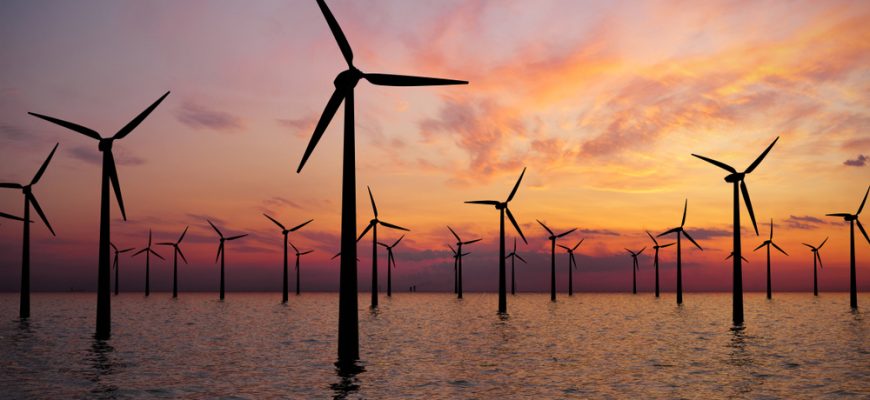 Why Green Energy is the Number 1 Investment Opportunity in 2022
According to PrivateBankerInternational.com only 1 in 8 UK-based investors have put their money behind green investment opportunities. 
In our opinion, this is a massive mistake. The fact of the matter is that green, renewable projects are the future. This is particularly true when we discuss renewable energy. Not only for the United Kingdom but the entire world. In this latest article from Giliker Flynn, we'll be going over the reasons why we think Green Energy is the number 1 investment opportunity this year. 
History of Renewable Energy
For almost fifty years we have been aware that Earth's resources are not infinite, and there has been a gradual growth in the use of renewable energies and products. However, while gradual, this growth has been slow. As a result, renewable energy has never been a particularly attractive attraction for investors. 
However, the past few years have seen a radical shift. Various climate emergencies, combined with political instability, have led to massive growth in the use of green, renewable energy – in turn leading to massive growth in the market. For investors, this creates a fantastic opportunity. As responsible financial advisors, Giliker Flynn believes that it's our responsibility to provide our clients with only the best financial and investment advice. As such, we've put this great list of green investment opportunities together to give you an idea of your options. 
With that said, let's go through your options when it comes to renewable energy. 
Energy Renewables 
In terms of renewable energy, you have two main options when it comes to investment. 
Wind Power
Wind power is a great choice for several reasons, not least of which because it's already responsible for about ¼ of all the energy used in the UK. However, wind energy is notoriously controversial – with many people viewing wind farms as ugly. As a result, it's unknown whether wind energy will grow larger than its current market share. With the recent energy considerations, however, you shouldn't discount wind just yet. While the current government is somewhat cold on it, successive or devolved governments may embrace wind energy. 
Solar Power
But while wind power is controversial, it's safe to predict that solar power is about to become very popular. With the recent rise in the energy price cap (and another one predicted for October) more and more people will be looking to purchase solar panels for their homes to offset some of the cost. It's fair to imagine that both private and public organizations will start to do the same. 
Other Options
At the same time, these aren't the only options when it comes to renewable energy. Though it will take a long time to become a large-scale viable alternative, there is also nuclear power. Since the mid-1980s, nuclear power has been seen as something of a 'dirty' clean energy source in comparison to wind or solar energy because of various plant failures (themselves a result of poor design and gross mismanagement). However, because of Europe's recent decision to reject Russian oil and gas imports, many countries are beginning to reconsider their aversion to nuclear energy. This means there is a potentially brand new market out there for the investor not averse to risk. 
Investment Advice From Giliker Flynn
Giliker Flynn is a group of financial advisors in Stoke-On-Trent and Newcastle Under Lyme. For over ten years we have been providing our clients with high-quality financial advice designed to maximize their financial opportunities. As with any reputable financial adviser, we are authorised and regulated by the financial conduct authority.
Contact us today for a bespoke, face-to-face financial planning and investment service designed to improve your financial opportunities in the long term.