'You can't put your house in your handbag!' – Equity Release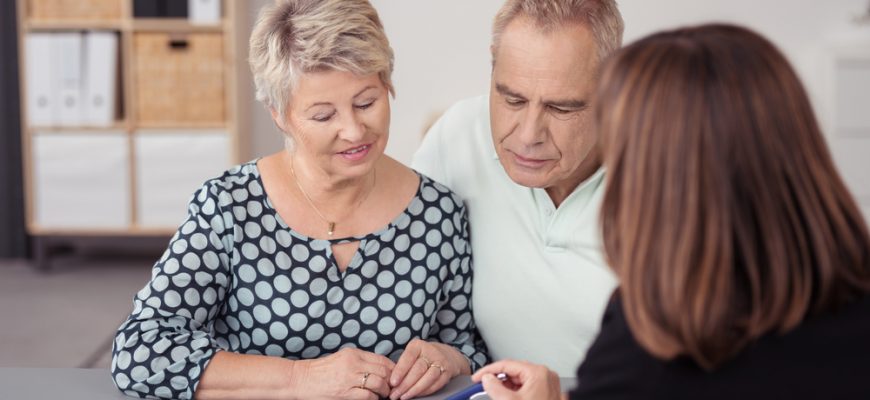 'You can't put your house in your handbag!' – Equity Release
Equity Release – What's it all about?
House prices have generally increased in value over the years, especially the longer term. This has resulted in people holding the majority of their wealth in their residential property. The issue with this is of course is that you can't put your house in your handbag! The hundreds of thousands you may accrue in equity in your lifetime, won't pay for your holidays, grandchildren's football boots, or heating bill!
With inflation at a 40 year high, and an excessive uplift in energy bills, many people are facing (if not already in) financial difficulty. As consideration is being given to reducing costs, making life more affordable, and improving living standards, the term Equity Release seems to be coming more common. It's a sector of the financial services industry that is rapidly growing.
I've provided a brief summary of what Equity Release is below, including the different forms of it, and some useful tips to help you understand how it may be a beneficial option for you in the future.
Ultimately, Equity Release is as the title suggests – releasing equity from your home. Equity in your home can be determined by the capital value of your home net of any debt secured against it. However, Equity release providers will only offer a limited percentage of the equity in your home, as a way of both protecting themselves from losing money, and also achieving profit in the transaction.
Utilising the Equity in your home to enjoy life whilst being fit and well enough to do so, and without the stress and upheaval of moving out of your home, is the key attraction for most Equity Release clients.
There are two forms of Equity Release, these are as follows –
Home Reversion
Lifetime Mortgage
Home Reversion
A home Reversion plan is where the ownership of the property is sold to the home reversion provider. Usually at a heavily discounted price, however this frees up capital and also enables you to remain as a lifetime tenant in the property.
It is more common that rent would not be charged, however to improve the amount of capital offered for your home, a rent clause may be added.
On your death, or move into permanent residential care, the reversion provider will sell your home for whatever the market value is at the time of sale and keep all of the proceeds. This does not form part of your estate as the ownership was transferred when the reversion agreement was originally completed. This means that relatives or friends will not benefit from any remaining funds in the house sale.
Lifetime Mortgage
This is the more popular equity release option, as there are far more lifetime mortgage lenders offering this type of arrangement when compared to homer reversion providers.
A lifetime mortgage is where you will remain the owner of the property but borrow money against your property based on the value of equity you have. Repayments can be made whenever you want, however the capital is normally repaid on death or a permanent move into residential care when the property is sold.
Interest can be paid monthly, which in turn maintains the original value of the loan. However this is optional and if you do not want to pay the interest back on a regular basis the lender will give you the option of reverting to an interest roll up basis.
'Interest Roll up' is something that you really need to be aware of as this can have a detrimental effect on your estate in later years. The interest isn't paid and instead is added to original capital balance at inception. However it is compounded and over the years it can cause the loan amount to increase significantly. Typically after a 15 year period the loan amount would double.
This means that the remaining equity in your property value would be eroded and could result in there being no equity left on death for any family members or beneficiaries. An agreement that guarantees against falling into negative equity would be sensible.
Lifetime mortgage lenders will be mindful of the debt increasing in the future, therefore it is not realistic to be offered the same loan to value proportions as you would do with a standard mortgages. A lower amount of capital would usually be offered to ensure the lender can get all of their money back on the sale of the property. They will also factor in future property prices.
Although there is no set age for people to be eligible for equity release, realistically most providers or lenders wouldn't agree to providing any capital to anyone below the age of 55. This is due to the risk involved with waiting for the person to die for the lender. The younger the applicant the longer period there is likely going to be, before the money can be redeemed from the house sale on death or move into permanent care.
Some common alternative options to be considered, before agreeing to an equity release deal are as follows –
Downsizing
Unsecured lending
Speaking with friends or family to see if any funds can be raised between you. After all it may be your family or friends that are affected in the long run if your property is removed from your estate, or if a lender takes all of the remaining equity out of it from interest costs.
If after giving consideration to these points highlighted above, you still feel interested in your Equity Release options then please get in contact with us on either 01782 840590 or alternatively email enquiries@gilikerflynn.co.uk. We offer Chartered, Independent financial advice.
A free initial consultation can be arranged with our in house, Newcastle under Lyme and Stoke on Trent based Equity Release adviser Chris Flynn.
This article only covers certain elements of equity release in a brief way. There are several other factors to be discussed and things to be considered. Our job at Giliker Flynn is to ensure you can make an informed choice that you are completely comfortable with, and rest assured Chris will advise against an Equity Release plan if there are more suitable options available for you to raise some funds.