Top 5 Recession Proof Investments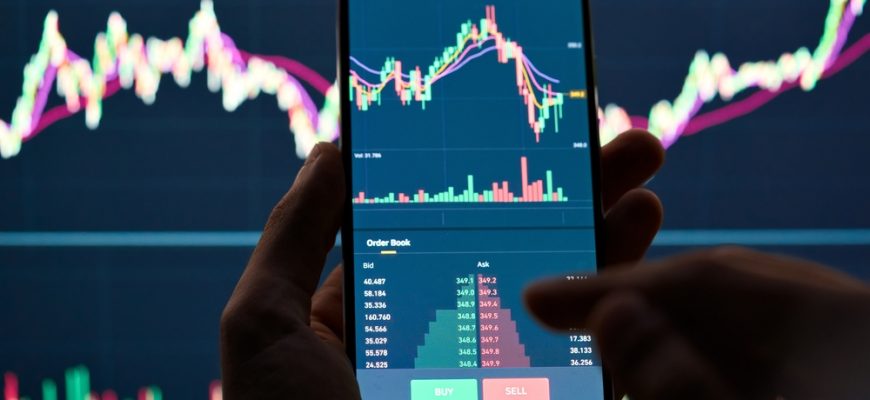 Top 5 Recession Proof Investments
In the recent article by our co-founder, we mentioned that the ones who stand to gain from the oncoming recession are the savers and investors – those people brave and smart enough to know an opportunity when they see it. In order to help you find the best opportunities for investment, we've put together this short list of prime-candidate, minimal-risk investment opportunities. When creating this list, our goal has been to maximise your financial opportunities.  Read on to discover our top 5 recession-proof investments in 2022. 
Government Bonds
Government bonds, simply enough, are bonds that a government uses to raise capital – in much the same way that companies use stocks to raise capital. By buying these bonds, purchasers are investing in the country in question. During recessions, when interest rates are high, bonds that are floating on the securities market tend to diminish in value, only to gain that value again when the recession ends. 
What's more, during recession investors tend to steer away from government bonds in favour of lower-risk investments. This makes government bonds an excellent investment opportunity during the recession period. 
Low Volatility Funds
Low volatility funds are funds and stocks which are deemed to have a minimal level of financial risk to the investor. While this does mean that your overall investment is unlikely to shrink by a considerable amount, it also means that it's unlikely that you will lose your investment as a result of financial instability.
These kinds of funds aren't always easy to spot based on a cautionary glance; however, once you've got an idea of what to look for it's much easier. 
For a start, let's examine two companies and their annual returns over 5 years 
Company A
Year 1 – 2%
Year 2 – 9%
Year 3 – 2%
Year 4 – 23%
Year 5 – 1%
Company B
Year 1 – 4%
Year 2 – 5%
Year 3 – 4%
Year 4 – 5%
Year 5 – 7%
As we can see through this quick analysis, while company A has seen some considerable growth – particularly in Year 4  – there is no consistency in Company A's annual returns. In contrast, Company B shows a consistent level of growth over time. This consistency demonstrates that the company is both stable and sustainable, making it the better investment option.
Commodities
As we've previously written about, commodities like gold and diamond rarely (if ever) lose value. This makes them an excellent opportunity for the investor looking for a stable, no-thrills investment. There are numerous commodities into which you can invest: the aforementioned gold and diamond, for example, but also silver, corn, coal, sugar, lumber etc. 
These commodities are considered a key part of the market, and it's unlikely that demand for them will massively diminish, regardless of the state of the economy. As a result, they are an extremely stable form of investment – making them an excellent opportunity during recessions. 
Companies With Strong Balance Sheets
According to Nassim Taleb, a company with a strong balance sheet is one that values and flourishes in chaos. The way that a company reaches this point is through a combination of three requirements: 
Adequate Cash Flow 

Strong Free Cash Flow

Manageable Debt 
Having all three of these allows a company to buy back their own shares at a discount, acquire up-and-coming rivals at low valuations, and underscore potential rivals. These companies tend to be large, multinational corporations with hundreds of millions (if not billions) of dollars of worth. 
In practice, this means that stocks for these companies will be very expensive, and only the most hungry investors are likely to own more than a very small chunk of them. However, in exchange for the ability to make waves, you do gain a considerable amount of stability. 
High-Dividend Stocks and Funds
A high-dividend stock is one which pays a high dividend to investors. This dividend usually ranges from 1.2 – 2%, but it can be much higher. Furthermore, this dividend changes over time. During the 1980s, for example, it was not uncommon for dividends to reach much, much higher than they currently do. 
In comparison to other entries on this list, high-dividend stocks and funds are relatively easy to find and take advantage of. As a result, we don't feel the need to go into too much detail about them. 
Financial Advice in Stoke-On-Trent
For over ten years Giliker Flynn Independent Wealth Management has been providing our clients in Newcastle-Under-Lyme and Staffordshire with high-quality financial and investment advice. Our financial advisors and wealth planners can help you with retirement planning, pension advice, and long-term financial planning. Our advisors are fully authorised and regulated by the financial conduct authority (FCA). 
Contact us today to get in contact with one of our financial advisors in Newcastle Under Lyme.