Retirement Advice: How To Make Money In Retirement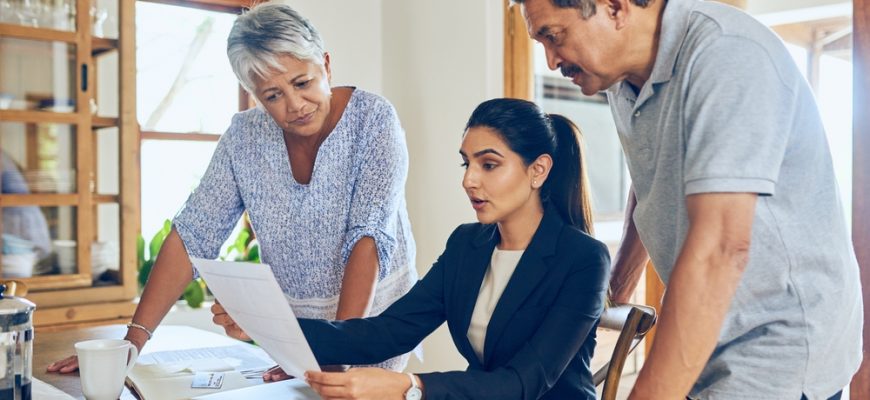 Retirement Advice: How To Make Money In Retirement
Retirement doesn't have to mean the end of your money-making life. Quite the opposite, in fact.
While many people take retirement to mean the point after which they can relax and enjoy the passive income of the pension, more and more people are seeing retirement as an opportunity to continue to be an active participant in their accruement of wealth. In this article from Giliker Flynn, we'll be going over the ways that you can maximise your financial opportunities during retirement.
Borrow Against Your Home's Equity
One great way of accruing funds during your retirement is through releasing the equity of your home — also known as Equity Release. Equity Release is the process where you sell your home or a portion of your home to a bank or other such financial institution. However, instead of moving out, you are allowed to continue to live in the building until the event of your passing or move into a full-time assisted living facility.
Through equity release, you can get up to 55% of your home's value. You can do whatever you like with this money. So whether you're looking to go travelling for a long time, looking to make some investments, or just want some walking-around money, equity release is a great way of making your financial dreams a reality.
Equity Release is one of the key services which Giliker Flynn can help you with.
Home Rental While Traveling
There's just something about travelling. It's a feeling unique to itself, of going off on an adventure and discovering a world that you could only read about or watch a video on Youtube about. But travelling is expensive; even before COVID and the issues surrounding Brexit, travelling required funds that many people just didn't have. Today, this cost has only gone up. So how do you make travel possible again?
One way of accomplishing this is to rent out your home while you're travelling. These days there are dozens of ways in which a person can rent out their home independently for long or short-term periods. Through platforms such as Airbnb and spareroom.net, you can rent out either a single room or your entire house to members of the public for a period up to you. This gives you a form of income whilst you and your loved ones go travelling.
Make Your Savings Work For You
Another way of increasing your overall wealth profile is through investment. Whether through a specific market or in real estate, investment is a great way of maximising your financial opportunities.
However, if you've never taken the time to investigate your investment opportunities, the best thing to do would be to speak to an experienced investment advisor. Doing so will give you a thorough and unbiased assessment of your current opportunities and preferences when it comes to industry and risk profiles.
Start a New Business
A great way of continuing to earn income in your retirement is by starting a new business or getting involved in an already established business and offering your services and experience. But what does it mean exactly?
It means that you can continue to make use of your skills and experience and earn an income. It also means that you can continue to be active within the business community and that you can do so with a comfortable safety net. As a result, you can invest your time in businesses and opportunities that would have perhaps been a little too risky when you were working full-time.
Please note that earning a taxable income will affect the amount you can claim from your pension. Speak to a trusted financial advisor for more information about how your pension would be affected by starting a new job.
Retirement Advice in Newcastle Under Lyme
Contact Giliker Flynn today for more information about investing or maximising your financial opportunities in the short and long term. We are fully authorised and regulated by the financial conduct authority (FCA). For over five years, we have provided first-class financial advice in Newcastle Under Lyme to our clients throughout the United Kingdom and beyond.
Contact Giliker Flynn Independent Wealth Management today to get in touch with a company of experienced wealth planners and financial advisers.